Installation Errors
Missing style.css
This error happens when an incorrect zip file is uploaded. Go to https://themeforest.net/downloads, click on the Download button and select the Installable WordPress file only.
This is what you should be looking for on your screen: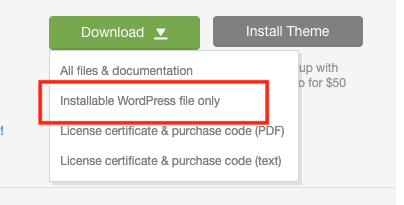 syntax error, unexpected 'const' 
The theme requires PHP7.3 or newer
If your PHP version is older you may get an error similar to the following:
Parse error: syntax error, unexpected 'const' (T_CONST), expecting variable (T_VARIABLE) in /home/patl63ae/public_html/yoursite.com/wp-content/themes/goya/inc/merlin/vendor/monolog/monolog/src/Monolog/Logger.php on line 33
Switch to a newer PHP version to be able to use the theme.