WP Bakery update problem
In recent WP Bakery versions 6.x while your site is connected to woocommerce.com it attempts to check for subscriptions even if you never purchased the plugin through WooCommerce. You may get one of these error messages:
Please visit the subscriptions page and renew to continue receiving updates.
Version 7.0 is available. To enable this update, you need to purchase a new subscription.
There's a workaround at the moment. Disconnect from woocommerce.com (WooCommerce > Extensions)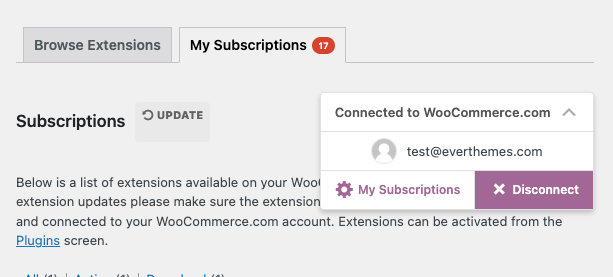 Go to Appearance > Install Plugins to update WP Bakery and it should update as usual.
If you bought an extension from woocommerce.com connect again after the WP Bakery update.
After the update to WP Bakery 7.0 you won't have problems with the updates again. Just update as usual.