Portfolio – Single Item
Portfolios work like regular posts. You can use free form content (text, images) using the Gutenberg editor. Or create a more complex layout using the WPBakery Page Builder.
Customizer Settings
Navigate to Appearance → Customize → Portfolio → Single Portfolio.
The first option lets you choose your default portfolio header layout.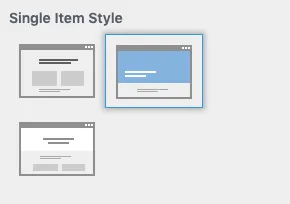 Also choose the default color mode and if you want the header transparent or not.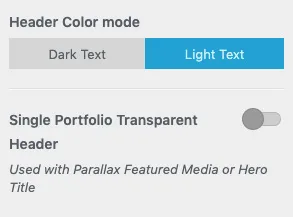 You can override the default settings on each portfolio item as you can see in the below sections.
Portfolio Details
If you use WPBakery Page Builder to add your content skip this section.
Just add your content the usual way using Gutenberg. And take into account the Portfolio Details section.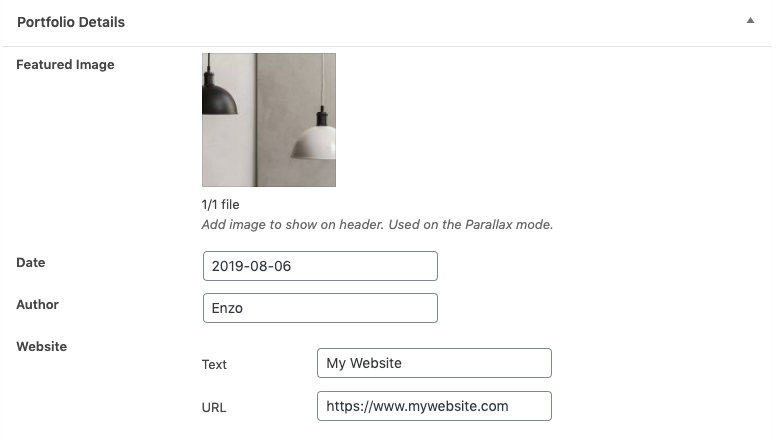 Featured Image. Override the featured image for the single post view only.
Date, Autor are optional values.
Website. If you add a website add both Text and URL fields.
Page Settings
In this section you can override the Default options set in the customizer for this post only.
Header Style
Choose whether you want the regular header or transparent.

Title Layout
Select your preferred style for the header area on this portfolio item.

Page Background Color
You can apply a background to the whole page.

Archive Settings
If you use the Masonry layout you have additional options for the archive page.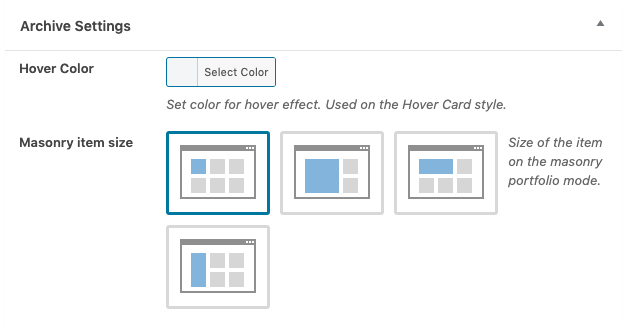 Hover Color. Only used for the Hover Card style.
Masonry Item Size. If you use a masonry layout or portfolio archive.