How to upload my logo?
It's probably one of the first things you may want to do when you start customizing the theme to align its looks to your brand. To upload your logo, navigate to Appearance → Customize → Header → Logo.
Default Logo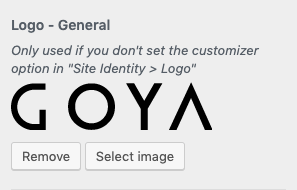 This is the logo displayed by default on the whole site.

Notice:
You can also set your default logo using the core WordPress option in Site Identity → Logo. This will override the Logo – General which was added to make it easier to add all logos on an single panel.
Dark Backgrounds Logo
Add this logo if some of your pages will have a dark background with transparent header.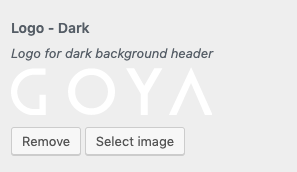 It will look like this on your configured dark background pages:

Alternative Logo
If you want to further customize your site with an additional logo – for example a smaller logo for sticky header or for mobiles – use this option.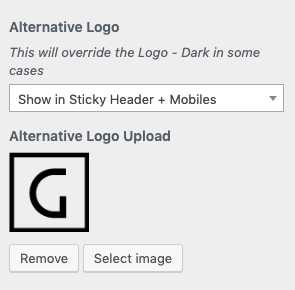 Choose of the conditions to show this logo:
Sticky Header and Mobiles
Tablets and Mobiles
Mobiles only
This is how it would look on mobiles: